Alma Dooel Kocani is textile production and trading company, founded by Mr. Zoran Trendov in 1999, who is still the owner and the manager of the company. 
On a surface land area of 10.000m2, we coooperate in own facility of 2.500m2 workspace. In our own unit we produce middle high and high quality women's shirts, blouses, skirts, clothes etc.
Parallel, we are lasting capacities of more then 20 other production partners, resulting to a monthly capacity of 60-80.000 pcs per month in the women's products.
We are offering CM, CMT and ready-made product business options. 
Our offer includes high quality ready-made products, mainly shirts, pullovers, casual trousers, casual jackets, coats, which are produced in North Macedonia and Bulgaria and appreciated by many of our European customers.
Thanks to our sourcing know-how of fabrics, own production of high quality buttons, trading and stock of other trimmings, we are controling well all our production inputs.
SEWING / PRODUCTION
Within our own unit in Kocani, with 160 employees, we are offering high level women's wear production, using automatic laser cutter and latest machinery equipment, that offers quality for the required product. Our more than 20 additional production partners are sewing for us all other women's garments such as blazers, trousers and other women's garments for our customers. All these things are achieved under our daily quality control. Our future plans include expanding of our own production capacities in Kocani.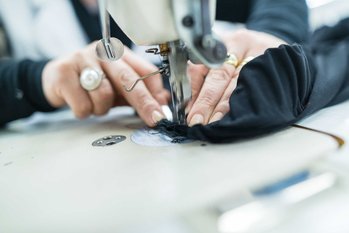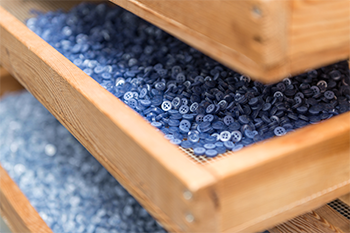 TRIMMINGS, BUTTONS AND BUTTON DYEING DEPARTMENT
We manage a large stock of fabrics, linings and all other textile trimmings need. With our own production of all types of buttons and accessories in Turkey we are able to meet your needs and keep the best delivery dates.
We can also provide you with:Embroidery yarns
Sewing yarns
Fusible, infusible and all interlining applications
Fabrics and lining (from multiple suppliers)
Zippers
Buttons and accessories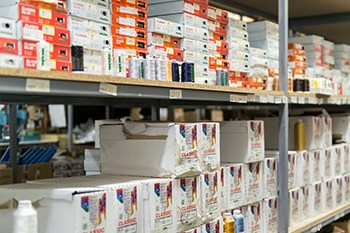 Button dyeing department
We have an in-house button dyeing department that allows us to prepare button colors according to the clines sample reference. The dyes and dyeing process is environmentally friendly and is strictly regulated according to governmental norms.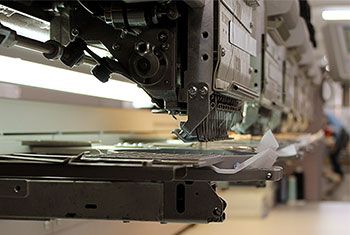 EMBROIDERY & PRINTING
Embroidery
We embroider not only for our own products, we offer best quality embroidery in very short lead times, made up on our 2 modern 6-head ZSK machines.
Printing
We can also provide printing on already made garments or during production.
we are capable of printing in the following techniques:
Roller, cylinder, or machine printing
Stencil printing
Screen printing
Digital textile printing
READY-MADE GARMENTS
(FOB BUSINESS)
On the base of our more then 22 years experience in fashion industry, we offer READY-MADE product delivered anywhere in the world. Our aim starts at the design of the product, sourcing of the fabrics, trimmings, leading and controlling production and delivering ready-made garment to your warehouse or directly to your shops. We have picked up our knowledge through the years from many high-level international brands and we further develop every of the products we are offering. Our main goal is highest quality to the realistic prices and developing long-term business relations.